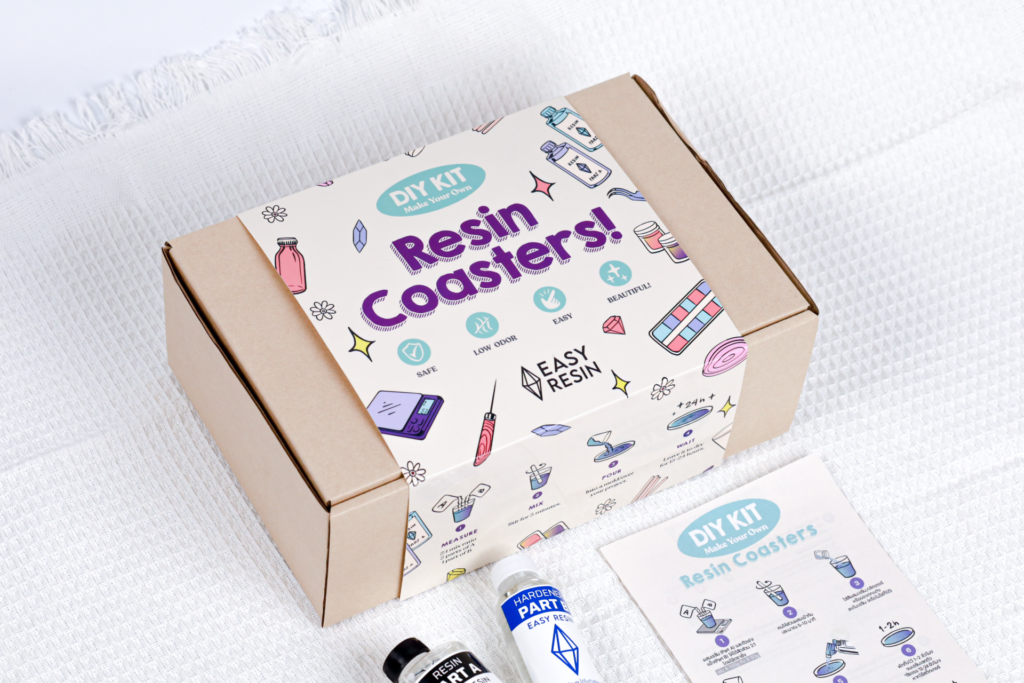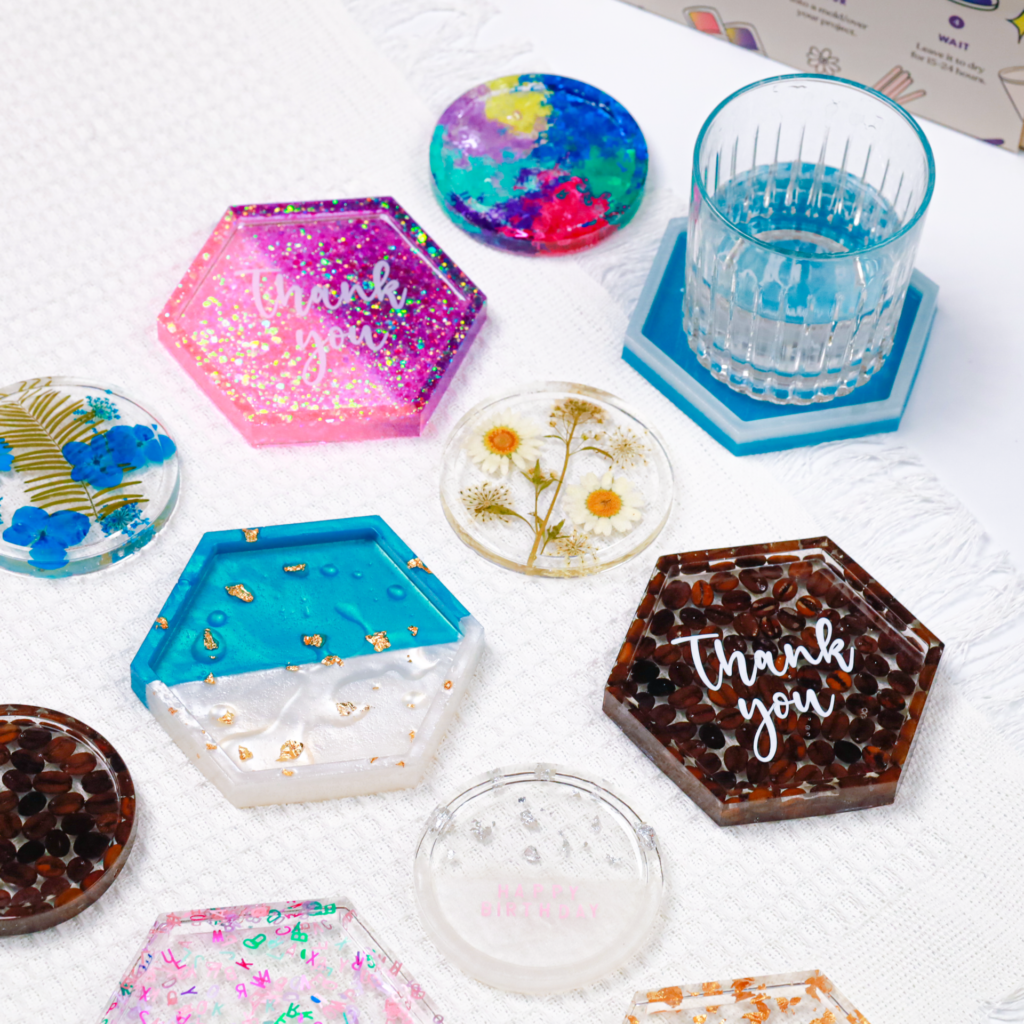 DIY resin COASTER starter kit for the beginners!
Everything you need to get started with Easy Resin all-in-one kit which is compact, easy and safe. Let's have fun at home !
DIY Resin Coasters Set includes
EASY RESIN 300 G.
Silicone molds
Decoration *The color of glitters and dried flowers will be random*
Metallic powder
Tweezer, DIY awl
80ml of acetone
Digital scale
Torch
Butane gas
Mixing cups
Popsicle sticks
Gloves
Instruction sheet
Plastic sheet
Optional resin upgrade: 300 grams, 450 grams, 600 grams and 1.5 kilograms.
How to EASY RESIN
Ratio 2:1 (Part A is always twice the ratio of Part B)
Add Part A and Part B into mixing cups by using a digital scale.
Stir up for approximately 5-10 minutes and add the pigments or glitters.
Pour mixed epoxy (part A + part B) into prepared silicone mold and remove the bubbles by using torch.
You will have 35 – 45 minutes of working time, the resin will turn into jelly in 45 minutes and harden within 3-5 hours.
Let it sit overnight or for 18-24 hours then you can remove your workpiece later mentioned timing.